80% of all jobs available in Spain never advertised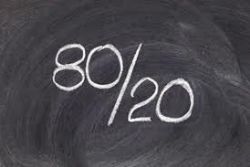 Industry journal Staffing Industry has reported how Spanish companies are increasingly choosing not to publicise job vacancies; instead opting for more covert methods of recruitment. Detailed research by recruitment specialists Adecco has revealed how Employers are increasingly turning to recommendations and networking when sourcing suitable employees. Companies also opt for covert recruitment in order to disguise their business strategy from direct competitors.
Adecco estimates that only 20% of all job vacancies available in Spain are visible to the public. Companies are using this strategy to target potential employees that ideally suited to the job, require less training, thereby saving time and effort for the recruiter. Employers are also increasingly turning to head hunters to secure the right candidates, particularly for management and senior level positions.
The industries most affected by the hidden job markets are banking, fast-moving consumer goods, and pharmaceuticals. In the financial sector, banks often look for people with proven experience that can be trusted to handle confidential and sensitive information. The highly competitive fast-moving consumer goods sector also relies on references and recommendations. For pharmaceutical companies, the specialised and confidential nature of the research requires candidates with impeccable references.
The largest association of private employment agencies in Spain, Asempelo, predicts that unemployment will fall during Q2 of this year, compared to the same period last year. However, high levels of youth unemployment continue to hamper Spanish economic growth. With less than one in four jobs being advertised, Adecco emphasises the importance on networking and establishing industry contacts.
Recommended Reading
• How to get your Professional Qualification recognised in Spain
• How to Write a Spanish CV