Spain studies retaliatory measures against Gibraltar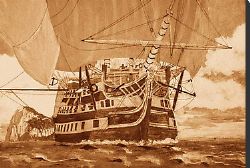 Spain is studying retaliatory measures against the British territory of Gibraltar in an escalating dispute over fishing grounds, Spanish Foreign Minister Jose Manuel Garcia-Margallo said in an interview published on Sunday.
"The party is over," Garcia-Margallo told ABC newspaper, referring to years of softer policy on Gibraltar under the previous Socialist government.
The minister said Spain was mulling a €50 border-crossing fee and tax investigations of thousands of Gibraltarians who own property in Spain. A border fee would affect tourists and Gibraltarians who cross the border for work.
Spain was also considering closing airspace to planes heading for the airport in Gibraltar and changing rules to wring taxes from on-line gaming companies based in Gibraltar, he said.
Spain disputes Britain's three centuries of sovereignty over Gibraltar, a territory on the southern tip of Spain that is home to close to 30,000 people with an economy dominated by off-shore banking, internet gambling operations and tourism.
Under the previous Socialist government Spain softened its stance on Gibraltar, discussing other issues without bringing up sovereignty while agreeing to give Gibraltar a voice in any talks with Britain over its status.
But the center-right government of Spanish PM Mariano Rajoy has taken a harder line regarding its claim on the territory.
The latest tensions between Spain and the British territory began 10 days ago after Gibraltar boats began dumping blocks of concrete into the sea near the territory. Gibraltar said it was creating an artificial reef that would foster fish populations.
Spain said the reef would block its fishing boats and ramped up border checks, creating long lines at the border between Spain and the territory.
On Friday, the British Foreign Office summoned Spain's ambassador for consultations.
Britain said the delays, from July 26 to 28 and again on July 30, were unjustified.
Gibraltar has complained to the European Commission over what it says are unreasonable controls at the border, saying they violate EU rules on free circulation.
Recommended Reading
• Spain Raises Tensions With Gibraltar
• Spain's Ambassador to UK called to FO over Gibraltar
• Spain to Crack Down on Gibraltar Cross-Border Relations