Iberdrola warns on profit after regulatory hit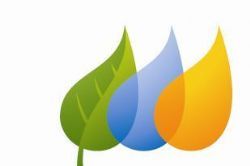 Iberdrola warned on Wednesday that the costs of regulatory changes were hurting its earnings and straining its dividend payouts, making the Spanish utility the latest European energy firm to fall victim of tough market conditions.
Like other Spanish utilities such as Endesa, Iberdrola has been hit by government measures to solve a €26 Bln shortfall in Spain's power system stemming from the difference between state-regulated costs and utilities' revenues.
The company, a world leader in wind turbines, said cuts to renewables subsidies and a tax on generation in Spain, plus costs related to a regulator-mandated energy efficiency scheme in Britain and price cuts in Brazil had wiped €1.01 Bln from its core profit in the first 9 months of the year.
The impact of the regulatory changes could come as a shock as Iberdrola had moved away from the volatile business of power generation to seek lower but steady earnings abroad in regulated businesses like grids and wind power.
Iberdrola stock, which hit a near 2-year high last week, fell as much as 2.5%, as the European utilities index fell 1.1%. Thomson Reuters data shows Iberdrola stock up 20% through the past 12 months while Germany's RWE for instance fell 24%.
Facing further earnings declines this year and next, Iberdrola said it would have to raise its payout ratio to between 65 - 75% of earnings from 60% to maintain its dividend. Yet given the decline in profits, that increase may not be enough to maintain the level of its dividends. Some analysts said the revised dividend policy was likely to overshadow the stock.
"Iberdrola will continue to face challenging earnings momentum, given the pending reform on renewables, and this together with the new dividend profile will weigh on the share price in the short term," Barclays analysts said in a note.
Iberdrola Executive Chairman Ignacio Galan said net profit was likely to fall to about €2.5 Bln or €2.6 Bln in the current year from €2.8 Bln in 2012. And next year could see a further decline, due to further regulatory hits to its domestic wind power business and unfavourable exchange rates.
POLICY CHANGES
European utilities are going through the toughest market conditions in decades, as power demand falls because of the eurozone crisis and the EU's energy efficiency drive. Meanwhile, the green energy boom is creating overcapacity and unpredictable policy changes like Germany's nuclear phase-out have upset long-term investment plans.
Some utilities have stopped investing in continental Europe and are seeking growth in emerging markets and more stable regulatory environments like the USA and UK.
French peer GDF Suez has led the way in investing in power generation abroad, while Iberdrola has focused on foreign grids. Following takeovers of U.S. Energy East and Scottish Power, it gets nearly half of its profit from networks.
The group also faces regulatory hurdles in Brazil, where President Dilma Rousseff is looking to cut power rates again, a year after a forced tariff reduction.
Iberdrola said the €1.01 Bln impact from regulation on underlying profits was offset by a €770 Mln gain from higher electricity production, cost savings and contributions from new assets that came into operation during the period.
Those factors translated into a 4.1% fall in core earnings to €5.54 Bln in the 9 months through September, in line with a Reuters poll.
Net profit fell 3% to €2.27 Bln, while net debt fell by €3.3 Bln - putting the firm on track to meet a €26 Bln debt target for 2013, Galan said.
Analysts say the earnings warning casts doubt on the firm's commitment to maintain profits and an average €0.30 per share dividend until 2014.
"The new ratio and forecasts imply a dividend cut of around 10%, depending on future disposals or regulatory impacts," said analyst Alvaro Navarro at brokerage Intermoney.
To maintain an €0.30 per share dividend, Espirito Santo said Iberdrola would have to pay out 79% of its earnings in 2013, 73% in 2014 and 82.5% in 2015.
JP Morgan forecast a €0.26 per share dividend on the group's 2013 earnings, implying a dividend yield of 5.8%, still above European utility peers that are yielding around 4.5 %, but with significantly lower pay-out ratios.
Recommended Reading
• Spain's Solar Tax : Removing Green Incentives ?
• Murcia refers Spain to Constitutional Court