Spain concerned Euro-healthcare scheme will lead to longer waiting lists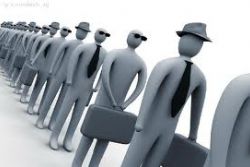 Spanish patients, like all Europeans, will now be able now choose which EU country to seek treatment in. The Cabinet last week approved a decree that implements an EU directive on cross-border healthcare. Under the system, patients will advance the money for their treatment abroad, but can request a reimbursement from their own country.
The directive aims to go one step beyond the emergency treatment already covered by the European Health Card and let patients choose another member state for specific, non-emergency treatment.
But the initiative has raised questions, such as how many Spaniards will want to get surgery abroad. And how many foreigners will come to Spain for healthcare? Uppermost among people's concerns is how reimbursement will take place. While some issues are already clear to the Health Ministry, others will have to be decided by the regions.
While patients can request any medical service abroad that's already available through the National Health Service (drug prescriptions are included as well), coverage does not extend to long-term care, organ transplants and public vaccination programs.
The State Council, the government's key advisory body, has this week warned the government that the measure may put a major strain on Spain's resources. "Given that our country is a recipient country for tourists, it seems likely that this could lead to an increase in demand for healthcare," the State Council report on the law change says, which could result in "longer waiting lists."
Additionally, reimbursement will not necessarily cover the total amount charged by the foreign hospital; instead Spanish authorities will use the official rates of each regional health service. Spain does not have a common set of rates; rather, each regional government sets its own public tariffs.
Lower fees
Spain's private health system could be the main beneficiary of this new system, says Agustín Rivero, director general of the basic services portfolio of the National Health and Pharmacy System. This is because "prestigious and renowned" private health centers could get added clients now that member states have to reimburse their citizens. Of course foreigners could choose the public health system, but it would mean long waiting lists under the same conditions as Spanish patients.
Medical fees at both public and private hospitals in Spain are lower than in many other European countries. "It could well be that for Scandinavia it is cheaper to send patients to Spain," notes Rivero.
As for Spaniards seeking healthcare abroad, certain treatments will require prior authorization, including dialysis, radiosurgery, radiotherapy, assisted reproduction or any medication costing more than €1,500 per month.
Further Reading :
* British Expats in Spain to Lose Free Healthcare