Spain approves larger U.S. force at base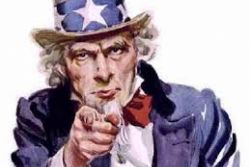 On Friday the Spanish government approved an expansion of the size and duration of the U.S. military presence at the Moron base in southern Spain.
The Pentagon is authorized to increase the U.S. Marine contingent at Moron from the current level of around 850 troops to as many as 1,100, Spanish Defense Minister Pedro Morenes told reporters after Friday's Cabinet meeting.
The U.S. military also asked to expand the number of aircraft stationed at the Moron base, he said.
Under the new agreement, the U.S. can keep the troops and aircraft at the base through April 2015.
Morenes recalled that Spain has authorized the size of the U.S. presence at the Rota and Moron bases since 1988, and noted that the use of Moron is related to the instability of North Africa and the Sahel, which affects the interests of both the United States and Spain.
Following the decision of the Spanish government, the U.S. ambassador to Spain, James Costos, issued a communique thanking the people and government of Spain for their continued support for the Marines' rapid-response force at the Moron base.
He said that this group strengthens the efforts to stabilize a geographic region of interest both to the United States and to Spain, and facilitates joint operations by the military of both countries.Costos said that Spain is "one of the most important allies of the United States and one of its most trustworthy partners."
Recommended Reading :
* US destroyer depart for new base in Rota, Spain
* USA to pay Spain €200 Mln to host missile shield
* Spain agreed to NATO missile shield
* USA seeks to increase Spain-based rapid reaction force