Castellon Airport Sale Process "Postponed"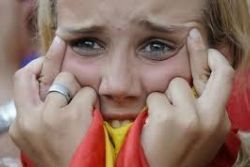 Valencia's Commercial Tribunals Court has postponed the signing of the contract for the management and operation of Castellon Airport.
Aerocas - the concession holder of the airport, which is in turn 99% owned by the Generalitat Valenciana - originally awarded the €20 Mln contract to Canadian company SNC-Lavalin for a period of 25 years back in January. Since then, one of the 2 unsuccessful candidates - Gesnaer - has issued a formal appeal against the decision.
The Vice President of the Generalitat, José Císcar - also the President of Aerocas - recently acknowledged how the appeal may delay the signing of the contract "for a few days", but maintained that this would not in any way stop the process to bring the facility into operation.
Gesnaer's decision to appeal the award of the contract came after they examined documentation submitted by Aerocas themselves, which considered that the consortium headed by Gesnaer and the Marina d'Or Hotel group were best placed to manage the project.
Juan Manuel Perez, Manager of Gesnaer, told Europa Press that the process behind the award of the contract was "full of irregularities," given that "we are excluded from the process based on the economic-financial model, when this was something which was not assessable".
Furthermore, he noted that the submission made by SNC-Lavalin was permitted to be changed mid-process - a highly irregular practice.
As to be expected, Aerocas confirmed that the Generalitat Valenciana are not prepared to re-examine the circumstances behind the award of the contract, and will leave the matter entirely with the court of appeals.
Recommended Reading :
* Aerocas approves award of contract for Castellon airport
* Preferred operator of Castellon airport makes progress