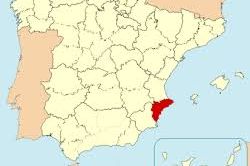 A man suspected of being infected with the Ebola virus was hospitalized in isolation on Saturday in a hospital close to the city of Alicante, as confirmed yesterday by official sources within the Spanish Health Ministry.
The patient - believed to be a young Nigerian man - is reportedly in stable condition and is awaiting the results of tests which will determine whether or not he suffers from the deadly virus.
Earlier in the week Spain saw the first Ebola-related death on European soil when Father Miguel Pajares, was evacuated from the Hospital he was working at in Western Africa for treatment in Madrid.
Further Reading :
* The Spain Report : Health Authorities In Alicante Activate Protocols Over Another Suspected Ebola Case in Spain