Spain new car sales up 13.7 pct yr/yr in August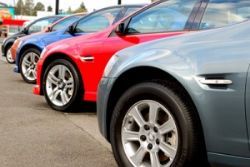 New car sales in Spain rose 13.7% in August from a year ago, the 12th straight month of increases, car manufacturers' association ANFAC said on Monday.
A total of 45,355 cars were sold in August, ANFAC said.
A government subsidy scheme, which gives buyers of new vehicles a rebate for turning in old cars, has helped buying.
Car sales in January-August reached 583,663, a 16.4% rise on the same months in 2013 and the best performance over that period since 2010.
Recommended Reading :
* Car sales in Spain rise by 10.9% in July
* Study into Spain's used car market