Castellon Airport to benefit from "Imerso"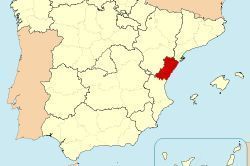 The Provincial Government of Castellon are considering launching an "Imerso" scheme in 2015 in order to help attract more visitors to the area, and bring passengers to Castellon Airport.
The "Imerso" - state subsidized holidays for pensioners of all nationalities resident in Spain - generally offers affordable breaks during the low season, and encourages hotels to stay open throughout the year, which in turn aids the local airports and wider economy.
The Provincial Government has set aside some EU1.1 Mln to subsidize those wishing to have such a break in the low season in a bid to ensures that the airport is utilized as much as possible during it's first year of operation.
Elsewhere last week the leader of Castellon Provincial Government Javier Moliner, said that the airport successfully completed a mock-emergency test, and confirmed that the facility will have all the required licenses and certificates in place before the end of the year.
Recommended Reading :
* Castellon Airport "Open end 2014"
* Jet2 linked to Castellon Airport