Spain Experts Prepare Stem Cell Transplant against HIV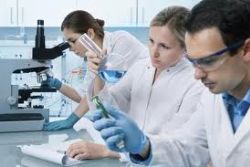 The Institute for AIDS Research IrsiCaixa of Barcelona today predicted that it is planning a trial to cure a patient infected with HIV through a bone marrow stem cell transplant. The institute said the trial will be carried out along with the University Medical Center Utrecht (Holland), with the collaboration of the Catalan Institute of Oncology, and the Gregorio Marañon Hospital in Madrid.
The only antecedent to the procedure is of a patient's from Berlin in 2007 through a stem cell transplant from a donor with a weird genetic mutation resistant to the virus naturally, seen in one percent of people with European origin.
The IrsiCaixa and the University Medical Center Utrecht started a project to improve the high risk trials and understand better the implications of the stem cells in the control and eradication of the HIV infection.
The team is co-directed by IrsiCaixa researcher Javier Martinez-Picado, and formed by hematologists, immunologists, virologists, among others.
Recommended Reading :
* Spain sets example for world in organ donation
* UK Health Dept launches Spanish Healthcare Youtube campaign