Spain new car sales up 17.4 pct year/year in November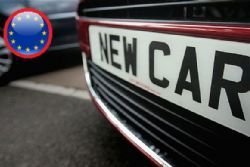 New car sales in Spain rose 17.4 pct year-on-year in November, the 15th consecutive month of growth, a sector source said on Monday.
November's figure compared to a 26.1 percent increase in October, helped by an ongoing purchasing subsidy program.
Recommended Reading :
* Study into Spain's used car market
* Spain expects to sell 800,000 cars in 2014
* What owners of a Spanish vehicle 7-10 years old need to know...