Spain Faces Nursing Staff Crisis ?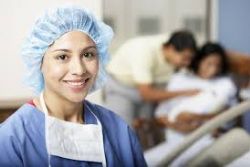 Hospitals across the UK are faced with escalating costs for temporary doctors and nurses as Trust Executives battle to recruit permanent staff members.
Latest figures reveal costs for many UK Trusts in finding short term, locum and agency nurses are up 25% on 2013, and in many cases more than 6 times the sum originally budgeted for, raising concerns that this can only have a negative effect on both the number of procedures each Hospital can offer, and the quality of patient support.
In Leeds alone, such costs are up 87% to £9.4m, with the cost for a specialist consultant being £2,600 per 24 Hour shift.
As such, it is becoming increasing attractive for many UK trusts to look abroad with regards to recruiting permanents nursing staff members to prevent escalating costs, and provide more sustainable and reliable workforce.
Whilst it is difficult to quote exact figures across all 140 UK trusts, the National Office of Statistics revealed earlier this year that in 2013, 103 Trusts employed some 5,778 EU-Nationals- a significant increase on the 40 Trusts employing 1,360 Nurses the previous year.
And although figure for 2014 have not yet been collated, estimations are that the number will be higher still.
Similarly, for 2013 a total of 52,000 Spaniards moved to the UK (up 36% on 2012), which represented the highest number of Foreigners entering the Nursing profession in the UK.
Although the Leeds University Teaching Hospital Trust is one of the largest in the UK, it is perhaps to be expected that they have recruited an estimated 350 Native Spaniards onto their Nursing staff in the last 18 Months, 14 individual Hospitals have reported employing more than 100 Foreigners.
In the meantime, UK Trust Executives are regularly traveling to Spain to hold recruitment seminars, and with the Spanish Health service relatedly cutting costs and in no position to Employ new staff, the question has to be asked : What is Spain doing to prevent this 'Brain Drain' of Nursing staff, and how will they overcome a similar staff shortage in future years ?
Recommended Reading :
* UK Hospitals turn to Spain in recruitment drive for Nurses
* UK NHS Employs more Spanish Nurses