Spain property prices 'expected to stabilise late 2015'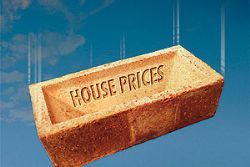 A report published by TINSA this week has reported how Spanish property prices fell by an average of 2.7% between January 2014 and January 2015.
Whilst prices are clearly heading in the wrong direction, some encouragement can be taken by the fact that this is the first time since the 2008 crisis that the rate of decline has been under 3.0%.
The report suggest growing stability in the residential market from the second half of 2014 onwards, with the 9.2% price fall seen in 2013 comparing to 3.0% in 2014.
Data also suggested that average property prices in Spain now stand at 41.6% below 2007, when the market was at it's peak.
TINSA also suggest that residential property prices over the next few months will be largely decided by socio-economic factors such as the rate of unemployment and general growth in the wider economy, but that price should start to stabilize further still later this year. A footnote in the report states that property prices in certain areas may take slightly longer to stabilize due to glut of houses on the market.
However, two notable exceptions where an increase in property prices was observed in January was in the Canaries and Balearics, with a 3.8% increase between January 2014 and January 2015.
The largest decreases were observed along the Costal provinces of the Mediterranean, with a 5.2% decrease, with larger Cities seeing a 4.3% decrease.
Recommended Reading :
* Spain property prices continue to slide : TINSA
* Spanish property prices still on downward trend