Record year for AENA customer satisfaction survey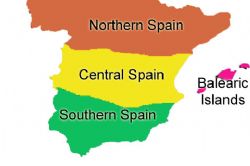 AENA have published the results of their client satisfaction survey for 2011, which shows how the service provided is rated at an average 3.86 on a scale of 0 to 5.
The report surveyed a total of 76'104 passengers and their partners flying from 43 of the airports in the AENA network, and took in a broad spectrum of particpants - both flying for business and for leisure purposes and from a variety of age ranges and occupations.
The yearly survey was introduced by AENA in 2002 and 2011 represents the highest scoring year to date.
The overall strengths of AENA's network of airports was deemed to the cleanliness and comfort of the facilities; the speed and punctuality of processes, and the size and tranquility of the airports.
The weak points were deemed to be the longs distances travelled by passengers to reach a nearby airport; the convenience of the flights themselves and the availability, range and opening hours of the shops and food outlets etc...
The common 'suggestions' for lacking facilities at the network's airports included : freeWifi availability, more stores and shops, open areas outside (terraces and smoking areas), a variety of flights and connections (schedules, information, cheaper and punctuality ) and public transport.