Which? Magazine Criticise Spanish Car Rental Companies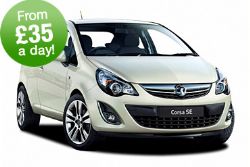 According to a recent study by Which? Travel, holiday car rental costs look likely to increase threefold due to hidden fuel surcharge costs.
The company noted that customers felt they had been ripped off by the policy in a number of places across the world, but the highest number of complaints came from Spain, with most of those coming from Alicante and Malaga.
Researchers rented six cars - three in Alicante, and three in Malaga. And they found that non-refundable charges for fuel imposed at the airport can more than triple the price of a few days car hire.
In each location, investigators hired from a UK car hire broker, a locally based company, and one of the big two hire firms, Avis and Hertz.
The cheapest initial car-hire price in Malaga, including basic insurance, was €30.25 from Goldcar, but when the compulsory cost of fuel was added the price rose to €94.25, the study found.
In Alicante, Which? Travel researchers rented a car from Holiday Autos for €28, but when the fuel was added it came out at €144.77, including enhanced insurance.
The majority of rental companies follow a 'full-empty' policy, where customers are charges for a full tank of petrol when they pick the car up and they are not refunded for the fuel they do not use.
This is something which is rarely pointed out to customers when they make the booking.
Which? Travel noted "Our research has shown that these unavoidable fuel charges can triple the price of a rental, turning what seemed like a good deal to potentially a very expensive one.
All charges should be shown up-front at the time the booking is made so consumers can make the right choice and compare prices easily."
A spokesperson for Hertz car hire, said: "Regarding fuel charges, Hertz customers can choose the Fuel Tank Purchase Option (FPO), this means customers can purchase a tank of fuel from Hertz at the time of rental, and is indicated in their rental agreement.
"If Hertz's Fuel Purchase Option is not purchased in advance, we charge the customer for fuel to fill the tank when the vehicle is returned; for example, if the car is returned with three-quarters of a tank of gas, Hertz charges them for one quarter of a tank. This is indicated at the time of booking."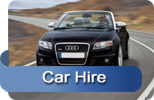 Tumbit Car Hire
Whether you are based in Spain and looking for a Car to Hire for a return trip to your home country or planning a holiday in Spain, searching for a suitable deal can be a time consuming affair. Here at Tumbit we have partnered with Cartrawler, who search through over 100 rental companies in thousands of different locations to find you the best deal available for you.