EU Commission Eyes United States of Europe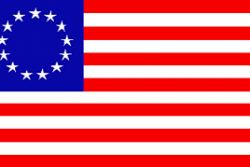 EU bureaucrats moved closer to a United States of Europe yesterday after proposals were revealed by an EU think tank.
11 EU foreign ministers, part of the "Future of Europe" group who developed proposals to solve the economic crisis in the long term, led by Germany and comprising France, Spain, Italy, Poland, Netherlands, Belgium, Denmark, Austria, Portugal and Luxembourg agreed the proposals which will have far reaching implications if adopted.
The plans reveal how the number of EU Commissioners would be reduced in favor of an elected president of Europe who would then select his/her cabinet of ministers.
In addition, the proposals would also setup a sub-committee to focus on the 17 nation members of the common currency union. Most controversially, the proposal also reveals plans for a common foreign and defense policy.
The idea is to have a separate committee which can act on behalf of all EU nations on the world stage and prevent individual members from acting solo. In addition, one single member state would not be able to obstruct initiatives.
In essence this would pave the way for a European Army and/or defense force and remove decision making away from elected leaders in their own countries.
This would mean fundamental changes to European treaties. The foreign ministers have also suggested that no single member would be able to restrain other member states from "Further advancing in integration" and instead of unanimity, the treaty changes should be done by a super qualified majority.
As a result, the UK would lose its veto.