Subsidy cuts force Spain's Acciona into 3rd party energy deals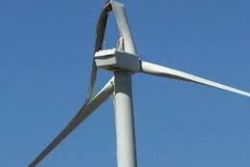 When Acciona's Jose Manuel Entrecanales diversified his family's construction business into renewable energy 10 years ago it looked like a smart move, but now that Spain is cutting subsidies he is being forced to rethink, sources say.
Once a strong supporter of renewables, the Spanish government is expected to put forward within days regulation on wind farm subsidies that will help reduce its €30 Bln electricity tariff deficit.
Acciona, one of the 1st Spanish builders to move away from its core business before the 2008 downturn, is now facing a yearly hit of as much as €250 Mln - or nearly 20% of 2012 core earnings.
To offset that, Acciona will try to sell more renewable energy assets abroad, having already sold wind farms in Germany and Korea, find international partners to finance energy projects abroad - where competition from U.S. and Asian rivals is on the rise - or even bring in partners for its Spanish operations, two sources with knowledge of the matter said.
If co-financing is hard, the global leader in wind energy - with a presence in more than 30 countries - will simply build energy projects for clients, such as its wind farm in Canada and a photovoltaic plant in Australia, the sources said.
e old model was owning, developing, investing, and operating assets. As the elimation of incentives dents capacity for investment, the energy business will become more like the construction side of Acciona: building stuff for clients," one of the sources said.
Entrecanales, 49, is also considering tendering for long-term operating and management as well as building and engineering contracts on the installations, the source said.
To drive further growth, he may beef up Acciona's water treatment business, which accounts for about 3% of EBITDA versus 80% for energy, the sources said.
Acciona is building the world's largest waste water treatment plant in Mexico and water sanitation is seen as a major growth area, particularly in Latin America and Asia.
Shares in Acciona rose 7% to €52.65 on Friday, leading gainers on Spain's blue chip index after U.S. fund Fidelity doubled its stake to 2%.
HARD TIMES
Acciona has already issued bonds and scrapped a dividend payment, a first for the company, to shore up its finances in anticipation of the renewables reform, the broad thrust of which was announced by the government in July.
But draft details revealed last week are harsher than expected on mature wind assets, in which Acciona, along with domestic rival Iberdrola, is a major player with 4,500 megawatts of capacity.
Iberdrola's traditional electricity and gas businesses, which have suffered less from the government's energy overhaul, will mitigate the impact.
But the cuts, reversing policy that created a deep gap in regulated prices and costs over several years, are far more serious for Acciona and may push it into a rights issue to help refinance debt that matures in 2014 and 2015, analysts said.
Brokerage Fidentiis said it expects and impairment charge of as much as €2 bln in 2013 results, due by Feb. 28, given the destuction of value of its energy assets, potentially triggering the company's first-ever net loss.
Acciona declined to comment.
GONE WITH THE WIND
Spain plans to eliminate subsidies on wind capacity installed before 2005 while assets installed between 2005 and 2008 will receive the wholesale price plus a separate remuneration that will be lower than originally promised.
Analysts say nearly 40% of Acciona's wind installations were built before 2005.
The wind sector will bear 70% of an estimated €2.1 bln of cuts to renewable energy subsidies as part of the draft measures, which will now calculate remuneration by megawatts rather than by output.
Although critics agree reform was needed, they argue the measures have been haphazard and deeply damaging to businesses.
"One needs to ask whether this reform was necessary right now at the expense of a loss of value for private companies and investors," Rafael Mateo, CEO of Acciona Energia, whose sole business is renewable energy, said at a business event.
Spain's U-turn on energy policy has angered foreign investors who have filed international arbitration claiming the changes renege on their contracts.
Further Reading :
* Spain Announces Details of Green Energy Subsidy Cuts
* 42% of Spain's Energy From Renewables 2013 to Oct
* Spain's Solar Tax : Removing Green Incentives