Spain seeks to attract more foreign students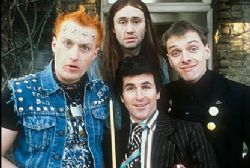 Spain has scrapped its university entrance exam for foreign students in a move to establish the country as a major destination for overseas study.
The Selectividad exam, which has been removed with immediate effect, has long been viewed as a barrier to increasing Spain's relatively low number of international students. It will be removed for Spanish students in 2017-18, with regions set to unveil their own standardized exams.
Only about 74,000 foreign students were enrolled at Spanish universities last year, compared with 425,000 studying in Britain and 300,000 in Germany, official figures show.
But the removal of the test – which the education minister, José Ignacio Wert, branded "Spain's biggest obstacle to increasing inbound student mobility" – may now allow the country to exploit the growing demand for higher education in Latin America and the Middle East, experts said.
"The exam was in Spanish and based on the Spanish educational system, with parts of it on Spanish literature, so it was very hard for overseas students to pass," said Antonio de Castro Carpeño, dean of undergraduate studies at IE University, a private institution based in Segovia and Madrid.
The exam's removal, which was announced in a royal decree in June, was a "revolutionary decision" because it signaled a new era of academic openness in Spain, said de Castro Carpeño.
Although the test did not apply to students from the European Union or China, it was still taken by about 7,000 students in their home countries last year.
With the exam scrapped, public universities in Spain now need to raise their tuition fees for international students, which in many cases are identical to those charged to home and EU students, de Castro Carpeño said. With tuition fees set at between €680 and €1,400 a year, there is little incentive for universities to boost their intake of international students, he said.
"Students are only paying about 10 - 20% of the cost of tuition, so there is a real cost to universities to take on extra overseas students," he said.
Although public Spanish universities were unlikely to compete with Britain or Germany in terms of quality, many students, particularly Spanish speakers, would be attracted to the benefits of living and studying in Spain, he suggested.
Higher fee income from overseas students could provide a massive boost to Spain's under-pressure economy, whose travails have resulted in significant cuts to higher education funding in recent years.
Montserrat Gomendio, the universities minister, has recently suggested that Spain could move to a British-style system of income-contingent student loans, calling the current setup unsustainable. Even in countries without tuition fees, university education is not free because it is a case of "who pays, how and when," she said.
Antonio Cabrales, who was appointed professor of economics at University College London last year after teaching in Spain for more than 20 years, said that the end of the entrance exam and a move to higher fees for overseas students would be "excellent news for some of the Spanish universities."
"I remember my former vice-provost for international relations at Charles III [University of Madrid] saying that if he could do this, he could bring in overseas students, charge them serious fees and they would probably make up for the shortfall of state funding," Cabrales said.
Recommended Reading :
* University researches gender roles of cartoons in Spain
* Spain investigates 10,700 Students in training program fraud