Study reveals Barcelona as Spain's most expensive city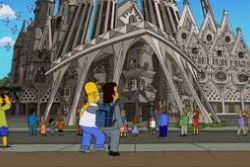 Barcelona is the most expensive city in Spain for tourists to visit, according to a survey by the travel website TripAdvisor.
The website compared prices across Spain for a package which included a night staying in a four-star hotel for 2 people, cocktails followed by a two-course dinner with a bottle of wine and a 3 km ride in a taxi and Barcelona was found to be the most expensive with a price of EU229.11.
The next most expensive destinations were in the Balearic Islands with Ibiza coming out at EU221.42 and Palma de Mallorca averaging EU217.97.
Meanwhile, the cheapest destinations were the city of Lugo in the northwestern province of Galicia and Murcia, which is on the southeast coast of Spain, where prices were EU115.73 and EU116.52 respectively, almost half that of Barcelona.
The study found that the average price of a night in a 4-star Barcelona hotel was EU145 euros, while a 3 km taxi ride cost almost EU15.
The most expensive dinner was in Ibiza at EU59,63, while Madrid is the place to avoid if you are a cocktail drinker as the average cost of 2 cocktails in the capital was EU26.10.
Despite the prices Barcelona is still the most popular city destination in Spain, perhaps because many visitors look for "low-budget" options, something which has caused controversy in the beach-side neighborhood of "La Barceloneta" this summer.
In this traditional working class "barrio", local residents have taken to the streets to complain about the loud and drunken behavior of a sector of young tourists, many of whom are staying in cheap and often unlicensed rented flats in the neighborhood.
At the other end of the scale, Barcelona is also the most popular shopping venue in Europe with 34% of the average tourist's budget being spent in the city's shops, compared with 28% in London and 24% in Paris.
However, the same TripAdvisor study using the same criteria found that the cost of the same services came to EU385.31 in London - almost 70% more than Barcelona !