Murcia's Corvera Airport begins recruiting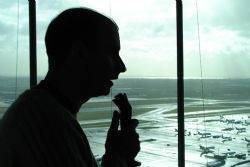 SACYR - the majority shareholder of Aeromur, the concession holder of Corvera Airport - has began the recruitment process in readiness for operations commencing.
The Department of Human resources has announced they are now receiving CVs for a number of positions to cover Technical, Facilities and Program Coordinator roles.
Although the exact opening date of the facility remain a matter of debate, it is expected that the doors will open some time between January and May of 2015.
If, when - and by whom - flights will commence is another matter altogether.
The Ministry of Development and the European Commission are required to grant final permission for Corvera Airport to operate, together with an agreement being found with regards to compensating AENA for the closure of San Javier Airport, before any date can be formally announced.
Details of the 4 advertised vacancies at the airport include :
* A technical program operator
* A traffic coordinator
* A Security Officer
* An Aircraft parking officer
A spokesperson confirmed that the selection process will be 'rushed through' to ensure there are minimal delays in opening the airport following the lost time when the project lost time during a suspension of the contract between 2013 - 2014.
All applicants for each advertised position must have 4 years experience in the sector, together with a relevant degree and a good level of spoken English.
Whilst it is theoretically possible for Corvera Airport to open in January 2015, San Javier will remain operational until 2016.
Recommended Reading :
* Murcia's Corvera Airport "Will see 5Mln passengers per year by 2022
* Murcia's Corvera Airport "WILL open March 2015"