500'000 Foreigners to lose Spanish Healthcare entitlement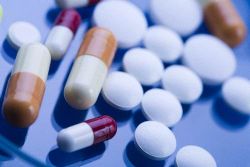 El Pais has reported how almost 500'000 illegal immigrants in Spain look set to lose their free healthcare entitlement following the recently announced changes to the healthcare system.
The Government wants to cut the right to free healthcare for illegal migrants in order to stop abuse by those who bring their family members from other countries to Spain for treatment. Ana Mato, Minister for Health commented "Registry on municipal rolls will no longer be the only valid requisite to apply for a health card," Mato said after Friday's Cabinet meeting. "Those applying for a health card will be checked out to see if they live here and, like us, work and pay taxes."
The right to free healthcare for illegal migrants was first introduced in 1999 as an amendment to Spain's Law of Foreign Nationals. It was slightly modified in 2000 under the government of José María Aznar.
According to the National Statistics Institute (INE), there are 5,711,040 foreigners living in Spain. Of that number, an estimated 459,946 do not have the required residency papers.
Government sources say that health cards will only be given out to those people who can prove that they are legal residents of Spain.
As an example of the problem of foreigners illegally using the Spanish health system, Mato mentioned a 2009 report prepared by the Court of Audit that shows that many French and Portuguese citizens cross the border into Spain on a regular basis just to get free treatment. About 70% of the medical billsaccrued by Badajoz local hospitals were for treatment given to Portuguese. The court's findings also show that 543,349 foreign residents who have health cards have declared themselves insolvent.