Cameron "seriously concerned" by Gibraltar/Spain tensions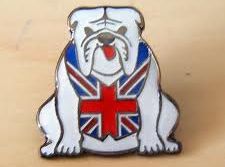 UK PM David Cameron is "seriously concerned" by reports that Spain is considering introducing fees at the border with Gibraltar and closing its airspace to planes using the British overseas territory's airport, his spokesman said on Monday.
"We remain seriously concerned by events at the Spain/Gibraltar border," the spokesman told reporters. "We are seeking an explanation from them (the Spanish government) regarding the reports that they might target Gibraltar with further measures."
Recommended Reading
• Spain Raises Tensions With Gibraltar
• Spain's Ambassador to UK called to FO over Gibraltar
• Spain to Crack Down on Gibraltar Cross-Border Relations
• Spain studies retaliatory measures against Gibraltar