Spain Sees 10.1 Mln Foreign Tourists in Q1 of 2014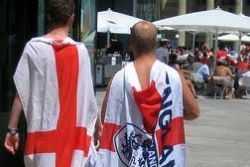 Spain welcomed 10.1 million overseas visitors in the first 3 months of 2014, up 7.2% on the same period in 2013.
In real terms, this equated to 667,000 additional tourists, according to the Border Tourist Movement Survey published by the Ministry of Industry, Energy, and Tourism.
The numbers corresponded with figures released in a report by Coyuntur earlier this month, where growth of foreign visitor numbers for the first quarter of 2014 was placed at 7.9% when compared to last year.
A total of 3.9 million foreign residents visited Spain in March, representing an increase of 0.7% on the same month in 2013.
During this time almost all the traditionally popular nationalities contributed to this growth, particularly the French, bringing an increase of 11.5% (1.6 million visitors in total), making itself the 3rd largest market.
The UK remained the biggest contributor of tourists to Spain, bring a growth of 4.7% in the first quarter (1.9 million tourists in total), and resulting in 19.2% of all visitors.
This was followed by Germany which accounted for 16.2% of all visitors, with 6.2% growth (1.6 million visitors).
Scandinavia - the 4th most important market – saw a 7.8% increase in the three first months of 2014, (1.2 million visitors in total).
The Italians contributed 554,892 visitors, representing a growth of 9%.
Although 'real term' numbers were much lower, significant growth also came from the Swiss (16.8%).
The largest growth markets in real terms came from Russia, with 468,336 visitors (up 5.6%) and Belgium with 235.281 visitors (up 13%).
On the opposite end of the spectrum, countries such as Portugal with 312,703 tourists, the USA with 182,679, and Ireland with 151,866 visitors, saw visitor numbers fall by 3.5%, 5.8%, and 13%, respectively.
Top Destinations
The Canary Islands alone welcomed more than 3 million foreign visitors – up 10.6% on Q1 of 2013 – representing an astounding 31% of all arrivals during this period, and with all major markets contributing growth of more than 5%.
This was followed by Catalonia with 25.3% of all arrivals, providing growth of 9.8% and reaching 2.5 million visitors, with the German and Asian markets in particular contributing most of the growth.
In 3rd place, Andalusia welcomed 1.1 million tourists, 11.6% of the total, and with 3.9%, thanks in part to the popularity of Easter festivities in Sevilla.
Madrid experienced a growth of 6.8%, representing 9.8% of total arrivals, up to 991,215 visitors. The Brits and French in particular contributed to 4 consecutive months of growing visitor numbers.
Valencia saw the largest of all increases at12.2% (909,482 tourists in total) representing 9% of tall arrivals – largely thanks to the UK market.
At the opposite end of the scale, the Balearics fell by 24.4%, seeing just 416,001 arrivals and 4.1% of the total in the first quarter, with fewer arrivals from Germany and the USA.
Falling package holiday popularity
The first quarter of the year saw the majority of visitors chose to enter Spain by Air (81.8% of the total) – resulting in the number of foreign arrivals jumping 7.5% to reach 8.2 million.
Those choosing to enter Spain by road represented 16.6% of the total – an increase of 5.9%.
As far as accommodation types were concerned, Hotels accounted for 65.6% of all accommodation (up 8.2% to 6.6 million), with all other forms of accommodation increasing 5.4% to reach 3.4 million visitors.
68.7% of foreign visitors did not come as part of a travel package - up 4.2% regarding the same period of last year. On the other hand, package holidays grew in popularity by 14.3%, making up 31.3% of the visitors.
Recommended Reading :
* Spain sees 10 year high tourism spend in 2014
* EU predicts another bumper year of tourism for Spain