EU Predicts Another Bumper Year Of Tourism For Spain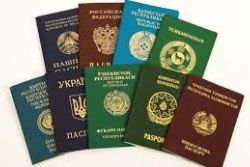 The Official Statistics Office of the EU - Eurostat - has issued a press release which announces how tourism in Spain is predicted to grow again in 2014, following a positive 2013.
The report, which looks at Tourism across the EU as a whole, estimates that 89% of all EU residents will travel to another EU country at least once during 2014.
In 2013, 38% of Europeans spent their main holiday in another EU country, which is 5 percentage points more compared to 2012. At the same time, only 42% of people spent their main holiday in their own country, a 5 percentage points decrease compared to 2012.
Furthermore in 2013, only 19% took their main holiday outside the 28 countries of the EU, which is a 2% decrease compared to 2012. The Eurobarometer survey on preferences of Europeans towards tourism also explores motivations and obstacles for Europeans to travel, the main destinations, the information sources used for planning a holiday, how Europeans arranged their holidays in 2013, their satisfaction with the sector and the level of safety experienced at the accommodation and services.
In 2013 70% of Europeans travelled abroad for at least 1 night.
Only 11% of Europeans expect not to go away in 2014 because of the current economic situation, with 40% of Europeans planning to spend their main holiday at home - mainly the Greeks, Croats, Italians and Bulgarians.
30% expect their main holiday to be in the EU, and 40% intend to have at least one of their trips in the EU in 2014. 24% plan travelling to a non-EU country, but only 16% will have their main holiday outside the EU.
The Eurobarometer survey used to collate the data also found that 46% of Europeans stated that the climate and the beach were their main reasons when choosing a holiday destination.
The top 5 EU holiday destinations for 2013 remained unchanged since 2012 : Spain (15%, up 5% on 2012), France (11%, +3%), Italy (10%, +2%), Germany (7%, +2%) and Austria (6%, +2%).
The survey also noted that 95% of tourists in Europe feel safe, and the same 95% expressing a high level of satisfaction with the quality of their accomodation.
More than half of respondents who did not go on holiday in 2013 say it was at least partially for financial reasons, and 44% considered it was the main reason. Only 11% of respondents expect not to go away in 2014 because of the current economic situation. More importantly, over 40% people say they will not change their 2014 holiday plans, while 34% say they will change their plans but still travel. The proportion of people who intend to go on holiday without changing their plans for economic reasons ranges from 75% in Austria to 10% in Greece.
The positive trend is supported by the official statistics. According to Eurostat, the tourism sector had record figures in 2013. The total of tourist bed-nights in all 28 EU Member States increased in 2013 by 1,6% to a record of 2.6 billion nights spent compared to 2012.
The Eurobarometer survey was carried out between 6th and 11th January 2014 on 31,122 respondents from different social and demographic groups, who were interviewed via telephone in their mother tongue in the EU28 Member States, as well as in other 7 countries outside the EU.
Recommended Reading :
* 60.4 Mln Tourists Visited Spain in 2013
* Brittany Ferries Launch UK - Spain Economy Ferry Service