Find out if you have any entitlement to claim for a disablity allowance to help you make a new life for yourself in Spain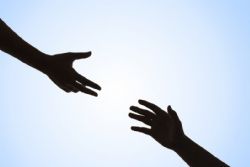 You can continue to claim Disability Living Allowance (care component), Attendance Allowance and Carer's Allowance from the UK once you move to Spain as long as can prove that you have adhered to the following conditions:
• That you have paid national insurance contributions in the UK because of your work or you are a dependant family member of someone who does.
Or...
• You are eligible to receive a UK State Pension, Bereavement Benefit or UK sickness benefit.
Or ...
• You are a dependant of someone who is eligible to receive a UK sickness benefit.
And...
• on the date of your claim, you had spent 26 out of the previous 52 weeks in the UK.
For more information you should either visit the Department of Works & Pensions website or contact the Pension, Disability and Carer's Service (PDCS) at exportabilityteam@dwp.gsi.gov.uk
Once you have confirmed that you are eligible you will also be able to proceed with any application through the above contact.