Corvera Airport has "other parties interested"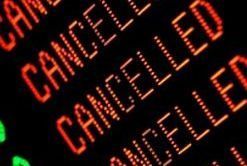 The Spokesman for the Regional Government of Murcia, José Ballesta, has said how he remains convinced that the issue concerning the operation of Corvera Airport will be decided by the courts.
He also commented how a number of other companies have expressed an interest in the event that Aeromur - the current concession holder of the airport - are unable or unwilling to operate the facility.
One of the problems which is causing the breakdown of relations between the government and Aeromur is the closure of San Javier Airport, with Aeromur insisting that this was a condition of opening, whilst the region claims that this was not reflected in any written contract.
Following the meeting of the Governing Council Ballesta explained that Aeromur - a consortium made up of Sacyr, BMN, SabadellCAM, Infucapital, Inprisma, Cementos Lacroix and Montoro and Sons - had signed a legally binding contract, and that the regional government were "committed to protecting the interest of the people".
Last month the Ministry of Public Works wrote to Aeromur to urge the speedy opening of the airport by continuing a dialogue with the regional government and AENA rather than see the case referred to court.
Whilst Ballesta would not comment further on the other companies alleged to be interested in the facility, but did say how the region was keen to keep Corvera as a privately owned Airport.
Recommended Reading
• Murcia falls out of love with Corvera Airport
• Corvera Airport : Will San Javier Ever Close ?
• AENA v Corvera Airport
• San Javier Airport WILL close for Corvera : Valcarcel