Have you ever searched through Estate Agent websites when looking at property in Spain and wondered exactly what the badges and logo's located at the foot of the page represent ?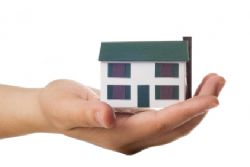 The Spanish property boom which began in in the 1990's brought with a tide of businesses starting up who had no qualifications, experience, and in some cases no knowledge, of the property industry as whole - regardless of whether that be in the UK or Spain. The number of horror stories that followed as a result of questionable business practise have been well documented and even today there are still a number of unsuspecting buyers that make the mistake of buying a property, or an associated service, from a questionable business or individual.
What can I do about this ? - The good news is that there are a number of professional bodies that regulate and oversee businesses and individuals connected with the overseas property industry - ranging from Estate Agents and Developers, to Surveyors and Lawyers.
One such organisation is the Association of International Property Professionals (AIPP), whose members voluntarily adhere to a strict code of practise to adhere to and uphold business practices to protect the British buyer abroad.
Unlike some business associations, it is a non-profit making organisation whose interests are to ensure that the buyer can place more trust in the integrity and professional standards of the business or induvidual that they have chosen to do business with.
So how can I check that my contact is an AIPP member ?  -  There are two ways that you can check this : 1) Check the website for a logo showing membership. The AIPP are very protective of their logo and take strict and swift action against those who display a logo without permission  2) Better still, check the AIPP membership directory on their own website to search by business name, industry or by location
What does AIPP membership mean to the Client ?  - It's not just as simple as paying a membership fee and putting a sticker in the window. The AIPP insist that a number of criteria are met and adhered to before membership is accepted :
: The business must have a 3 year trading history, or in the case of newer companies, the key personnel must have 3 years minimum experience
: References must be provided stating proof of previous experience in the industry
: They must commit to Industry training
: It provides a forum for helping to resolve and mediate in the unlikely event of any problems that may arise
Great ! - So that's it ? -  Yes and no. The responsibility for checking the suitability of the provider for your needs still lies with you, the consumer, as is checking all licenses etc... Neither is the AIPP a guarantee or insurance that provides compensation in the unlikely event of anything going wrong.
So...? - Look at it this way - when you are considering buying a property or an associated service here in Spain, look at the membership or accreditations that your short-list of businesses may or may not have. Membership of a recognised and independent association, such as the AIPP, is often a good indication of a company that is transparent and is committed to adhering to and upholding professional business standards.
Click here to read some other things to consider when choosing an Estate Agent.