What is a "Lifetime Loan" and am I eleigible to apply for one ?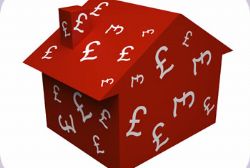 What are they?
A lifetime loan runs for the rest of your life and is a simple way to release equity from the property that you own in Spain, or in the UK.
With so many different financial options to make your choice from on the market, chosing the right product for you can be a bit of a minefield!
So how do you make sure you retain your financial security whilst enjoying the benefits of the money that is tied up in your equity?
Complicated? Not really, we have identified just a few of the decisions that you should be aware of before embarking on this particular kind of service...
No income proof required
Paid to you as a lump sun
You retain full ownership of your property
"No negative equity guarantee" provided
The highest loan to valuation ratio available in Spain
No further monthly payments required to be made
You are not required to make any investments
If 60 or over, these plans allow you to borrow a percentage of your Spanish Property value without having to make any monthly payments of interest or repayments of the loan. Each year interest is added to the loan and also to any interest that has previously been added.
Unlike a conventional mortgage there is usually no set repayment date. The loan becomes repayable on the sale of the property, when the last applicant dies or moves into long-term care and therefore has no use for it. The amount repayable will include all the interest that has been added. If the loan is repaid for any other reason, an additional early repayment charge may be payable. If there is excess equity upon death this will be returned to your estate once your account is settled.
The amount you can borrow is calculated from your age(s) and the value of your property. The younger you are, the longer the Loan period will be in effect and the higher the risk that it could erode all of your equity. Because of this, the plan providers usually only allow younger applicants to borrow a smaller percentage of their property value. We only recommend plans with a "no negative equity guarantee" therefore your debt can never exceed the value of the property.
Although a mortgage with no monthly payments can appear attractive, the total loan with rolled-up interest can increase rapidly, especially after a number of years. It's easy to assume that house prices will continue to increase each year, but there is no guarantee of this.
In effect, a roll-up mortgage is a race between how much the total loan increases to each year, compared with how much your property is worth each year. The difference is the amount you, or your estate, will receive when your loan is finally repaid. If the Spanish Lifetime Mortgage is as much or more than the value of your property, there will no longer be any value for you or your family to benefit from.
Bear in mind that the longer you live, the more interest that will have to be repaid.
The Reality :
Since 2007 it has become extremely difficult to obtain an Equity Release of capital against a Spanish property.
However, it may be possible that a client of a Banking institution with a good history and relationship could release funds against their property if they are to re-invested in Spain (another property, a business, etc.)
Even if this is the case, it would be highly unlikely that the Bank would finance 100% of any such new investment, regardless of it's value.
The Short Answer :
There is currently no Equity Release product widely and commonly available in Spain, however you may find smaller independent lenders may find a private investor willing to enter into a private agreement. Needless to say, the terms are hardly likely to be stacked in your favour.
The best solution is simply this : Assuming you have a good credit history here in Spain, and a good relationship with your Bank, speak with your Bank Manager to explore your options.
Until Spanish Banks once again embrace the concept of Equity Release and Lifetime Loans, it is looking increasingly likely that the product will remain on the fringes of the industry and only offered by a small number of private brokers.
Tumbit always recommend that equity release and Lifetime loans are discussed in depth with your family and Lawyers before making any final decision.