Spain is top EU Holiday destination in 2011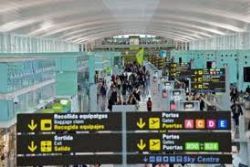 The Official Statistics office for the EU - Eurostat - has published a comprehensive report detailing the extact nature of inbound and outbound tourism across all 27 EU member states.
The report studies data from 2011 - the most recent information available - to find that almost 1 Billion holiday trips were taken, with 25% of them being outside the country of residence.
Looking in more detail at these outbound holiday trips, Spain was the top foreign destination of EU27 residents in 2011 (13% of all outbound trips), followed by Italy and France (both 9%). It should be noted that these figures refer to trips made by EU residents. They do not include trips made by non EU residents to the EU.
Among the top three destinations of outbound holiday trips, Spain was the preferred holiday destination for residents of Portugal (39% of outbound trips), the United Kingdom (21%) and France (18%), while France was the top destination for residents of Belgium (33%), Luxembourg (23%), Spain and Italy (both 16%), and Italy was the preferred destination for residents of Malta (32%), Austria (22%) and Romania (20%). In addition, Germany was the top destination for holiday trips abroad for residents of the Netherlands (18%), Poland (15%) and Denmark (14%).