Garzon surrenders Train Drivers Licence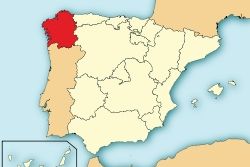 At a court hearing in the city of Santiago de Compostela yeterday, Judge Luis Alaez questioned the driver of the derailed Train for 2 Hours.
Train Driver Francisco Jose Garzon Amo now faces multiple counts of 'Reckless Homicide' after the death toll of Wednesday's crash rose to 79 on Sunday.
A Further 70 passengers remain in Hospital - 22 of them in a serious condition.
Judge Alaez forced Garzon to surrender his passport, suspended his train drivers licence and required him to attend a Police station once per week - otherwise Garzon was released from custody pending further investigations into what is now considered a crime.
Garzon admitted to knowingly travelling at speeds of up to 190km/h around the bend where the derailment occurred, and where a maximum speed of just 80km/h was in force.
Prime Minister Mariano Rajoy - Himself from Santiago - and members of the Royal Family are expected to attend the first of the victims funerals later today.
Earlier News :
• Spain Train Crash Driver to face Judge Today
• Spain Crash driver Leaves Hospital, Remains in Custody
• Spain Crash Driver Questioned by Police
• Spain Train Crash Driver's Facebook Comments
• PM's Office Apologise for Train Crash Message
• CCTV Footage of Spain AVE Galicia Train Crash Emerges
• 77 Now Dead in Spain's Worst Train Crash