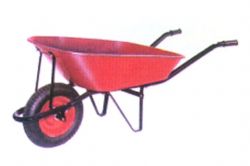 Obtaining the necessary building permissions and licences, with regards to your garden, is a subject that quite naturally causes confusion with people who have chosen to make Spain their home.
Building, or planning permission for gardens does actually exist and is required in many circumstances, however it does generally depend upon the exact nature of the work that you are planning to have done.
As a rule you do not need permissions for things like basic landscaping, planting trees, bringing in topsoil etc... But if you intend to build anything at all in your garden then you do need permission.
If you are building walls of any height, concreting a base, putting in any terracing or erecting a gazebo or pergola then this all falls under the banner of having something 'built'.
This is something that you can apply for yourself with the Ayuntmiento or you can ask your Gestor to arrange this for you. If you are having the work done by a contractor then this is something that you could ask them to do as part of the project (obviously before they start any work) – if this is the case then make sure to request all copies of the permissions and licenses for your records.
Under normal circumstances, unless you were intending to build something substantial, or some kind of extension to your house, then you would only need an 'obra menor' as this normally covers most of the requirements for a garden. If you are planning a larger project, or something that is going to be habitable, then you will need to apply for an 'obra mayor', and this will also require you to engage the services of an architect.
It can vary, but generally most Town Halls will require you to show the location of your property on a map and indicate where the works are to take place together with a sketch of your plans and an estimation of the cost to enable them to calculate the taxes due. You may find that some Town Halls require more detailed information such as a full plan of the works showing plot orientation and all measurements
The cost of the licence / tax usually works out at around 5% of the total value of the works but other charges may be applicable depending upon what exactly you are having done. It is certainly worthwhile applying for any due permissions rather than trying to discreetly avoid having to, in order to keep your property fully legal and avoid any fines being incurred.
If you are planning any works in your garden, and are confused as to what permissions may or may not be required, and what charges or taxes may be applicable, you should speak with the Planning department at your local Town Hall in the first instance.