Spain Reintroduces New Car Subsidies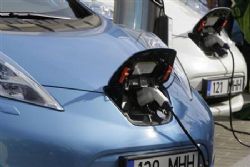 Crisis hit Spain has decided to reintroduce a new car subsidy scheme as part of its 2013 budget costing €75 million.
The surprise move, announced on Thursday, 27th September 2012 by Deputy PM Soraya Saenz de Santamaria, will come into force from 1st October 2012 until March 31st 2013 or until the budgeted funds are exhausted.
Under the scheme, owners of vehicles over 12 years or vans more than 10 years old can take advantage of the subsidy when purchasing an eligible new vehicle catalogued by the IDEA (Institute for Diversification and Energy Saving) with an energy efficiency rating of A or B.
Electric and alternative fuel vehicles will also be eligible under the scheme. These maybe pure electric, natural gas, liquefied natural gas, hybrid vehicles, plug-in hybrids and extended range electric vehicles.
According to the deputy PM, the savings will be equivalent to 166,000 barrels of oil or €16 million per year. Additionally, the scheme is expected to reduce greenhouse gases by more than 54,000 tons of CO2 annually.
Half of the subsidy will be paid for by the Ministry of Industry, Energy and Tourism. The rest will be covered by vehicle manufacturers or importers.
Under requirements to qualifying for the scheme, buyers must choose a vehicle no more than €25,000 before tax is applied and deregister their old vehicle. The subsidised discount will be applied at the dealership upon purchase.